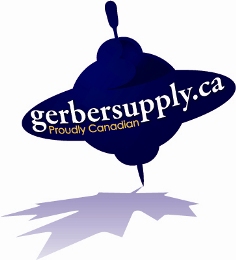 Wire Shelving and Posts
The open wire truss reinforced shelves permit light to penetrate, allowing for free air circulation and greater visibility of merchandise. Moisture and dust accumulation is also reduced, and maximum effectiveness of sprinkler system is ensured. Assembly is easily done without the need for tools.
Adjustable: Shelves can be repositioned at precise 1" increments along the length of the posts

Unique Design: Open-wire design minimizes dust buildup, allows a free circulation of air, and greater visibility of stored items

Mobile: wide variety of caster types available for mobile applications

Versatile Construction: Wire shelving can change as quickly as your needs change. By using various accessories, hundreds of shelving configurations become possible.

Shelf Ribs: Run front to back, allowing you to slide items on and off shelves smoothly.

Shelf Accessibility: Shelves can be loaded/unloaded easily from all sides.

Adjustability: Shelves can be adjusted at 1" (25mm) intervals along the entire length of the post
Tarrison Wire Shelves

are of the highest quality. A variety of sizes and finishes allow you to customize your shelving system easily to meet your needs. Shelves include plastic clips.
Tarrison Posts

are clearly numbered and come with adjustable leveling bolts and top post cap. One-inch round steel tubing. Posts are grooved on one inch increments for easy set-up.

Note:

6", 14", 28" and 34" posts are not numbered.
Wire Shelves

D"x L"

Poly Seal Model#

Chrome Model#

Stainless Steel

Value Epoxy

Weight lbs.

14x24

S1424Z

S1424C

S1424S

S1424EB

6.0

14x30

S1430Z

S1430C

S1430S

S1430EB

7.0

14x36

S1436Z

S1436C

S1436S

S1436EB

8.0

14x42

S1442Z

S1442C

S1442S

S1442EB

9.5

14x48

S1448Z

S1448C

S1448S

S1448EB

10.5

14x54

S1454Z

S1454C

S1454S

S1454EB

12.0

14x60

S1460Z

S1460C

S1460S

S1460EB

14.0

14x66

S1466Z

S1466C

S1466S

S1466EB

15.5

14x72

S1472Z

S1472C

S1472S

S1472EB

17.0

D"xL"

Poly Seal Model#

Chrome Model#

Stainless Steel

Value Epoxy

Weight lbs.

18x18

S1818Z

S1818C

S1818S

S1818EB

6.0

18x24

S1824Z

S1824C

S1824S

S1824EB

7.0

18x30

S1830Z

S1830C

S1830S

S1830EB

8.0

18x36

S1836Z

S1836C

S1836S

S1836EB

9.5

18x42

S1842Z

S1842C

S1842S

S1842EB

11.0

18x48

S1848Z

S1848C

S1848S

S1848EB

12.0

18x54

S1854Z

S1854C

S1854S

S1854EB

14.5

18x60

S1860Z

S1860C

S1860S

S1860EB

17.0

18x66

S1866Z

S1866C

S1866S

S1866EB

18.5

18x72

S1872Z

S1872C

S1872S

S1872EB

20.0

D"x 24X24L"

Poly Seal Model#

Chrome Model#

Stainless Steel

Value Epoxy

Weight lbs.

21X24

S2124Z

S2124C

S2124S

S2124EB

8.0

21X30

S2130Z

S2130C

S2130S

S2130EB

9.0

21X36

S2136Z

S2136C

S2136S

S2136EB

11.0

21X42

S2142Z

S2142C

S2142S

S2142EB

12.0

21X48

S2148Z

S2148C

S2148S

S2148EB

14.0

21X54

S2154Z

S2154C

S2154S

S2154EB

16.0

21X60

S2160Z

S2160C

S2160S

S2160EB

18.0

21X66

S2166Z

S2166C

S2166S

S2166EB

20.0

21X72

S2172Z

S2172C

S2172S

S2172EB

22.0

D"X L"

Poly Seal Model#

Chrome Model#

Stainless Steel

Value Epoxy

Weight lbs.

24X24

S2424Z

S2424C

S2424S

S2424EB

9.0

24X30

S2430Z

S2430C

S2430S

S2430EB

11.0

24X36

S2436Z

S2436C

S2436S

S2436EB

13.0

24X42

S2442Z

S2442C

S2442S

S2442EB

15.0

24X48

S2448Z

S2448C

S2448S

S2448EB

16.0

24X54

S2454Z

S2454C

S2454S

S2454EB

19.0

24X60

S2460Z

S2460C

S2460S

S2460EB

21.0

24X66

S2466Z

S2466C

S2466S

S2466EB

23.5

24X72

S2472Z

S2472C

S2472S

S2472EB

26.0
Tarrison Posts

Size H"

Poly Seal Model#

Chrome Model#

Stainless Steel

Value Epoxy

Weight lbs.

6

P6Z

P6C

P6S

P6EB

.5

14

P14Z

P14C

P14S

P14EB

1.0

28

P28Z

P28C

P28S

P28EB

2.0

34

P34Z

P34C

P34S

P34EB

3.0

54

P54Z

P54C

P54S

P54EB

3.5

63

P63Z

P63C

P63S

P63EB

4.0

69

P69Z

P69C

P69S

P69EB

4.0

74

P74Z

P74C

P74S

P74EB

4.5

81

P81Z

P81C

P81S

P81EB

5.0

86

P86Z

P86C

P86S

P86EB

5.0

96

P96Z

P96C

P96S

P96EB

6.0